Welcome to The Family Pet Hospital!
Family Pet Hospital is a full-service veterinary hospital serving towns in the Ashland area. Our doctors and staff understand that your animal is not just a pet, but an important and valued member of your family. We utilize the most current standards of care, and we specialize in providing comprehensive wellness care to keep your pet healthy now and in the future. We are proud to offer the following veterinary services:
We look forward to serving you and your pet with the best possible veterinary care, call us at (508) 231-1223 today to schedule your pet's first visit!
Our Clients Love Us

Wonderful. They took exceptional care of my dog during her spay surgery.
Laura Braun

Today I was thinking of my dog who passed away and I looked at some of her records from this vet. They really did a lot to make her comfortable and healthy. I would definitely recommend them...
Kris Kauf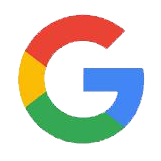 4.6
Rating on
Google Reviews!